E. Amaldi Foundation, as the national Ambassador Platform of the ESA Business Applications program, invites you to participate in the new ESA BASS call aimed at small and medium-sized enterprises and large Italian companies interested in producing services or goods to fight Covid-19. The call, supported by the Ministry of Innovation and Digitization and by the Italian Space Agency, provides zero equity funding for demonstration projects which will be co-financed at 80% for MPMI and 50% for large companies. The opportunity will officially open on March 31st, to end on April 20th.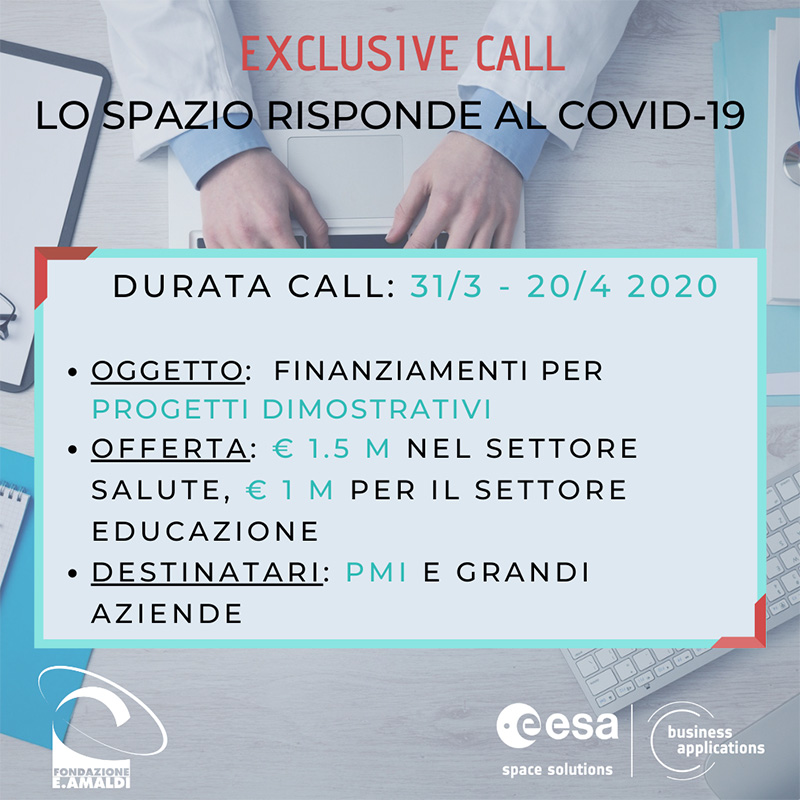 If you are interested or know someone who could be, share the news! For more information, also visit the official IAP- IT site , dedicated to the ESA Business Applications Programme in Italy or contact us writing toinfo@iap-italy.it  Every breaking news on the program is also reported on our social network: LinkedIn, Facebook, Twitter e Instagram!
Fondazione E. Amaldi: Italy giving you Space.