SpaceUp is a program funded by the European Commission in the context of Horizon 2020. The program is dedicated to scaleup companies working in the space sector. The aim is to provide free mentoring and advisory services to 10 selected companies to attend one of the 6 Space Academies (for a total of 60 by the end of the project), the networking events organized in different European cities, as well as to allow attending companies to get in touch with partners, investors, institutions and other companies
E. Amaldi Foundation is an external partner of the SpaceUp program as it hosts the Digital Rome Space Academy back to back with the New Space Economy Expoforum 2020 and sponsors the Pitch Competition with a €2k.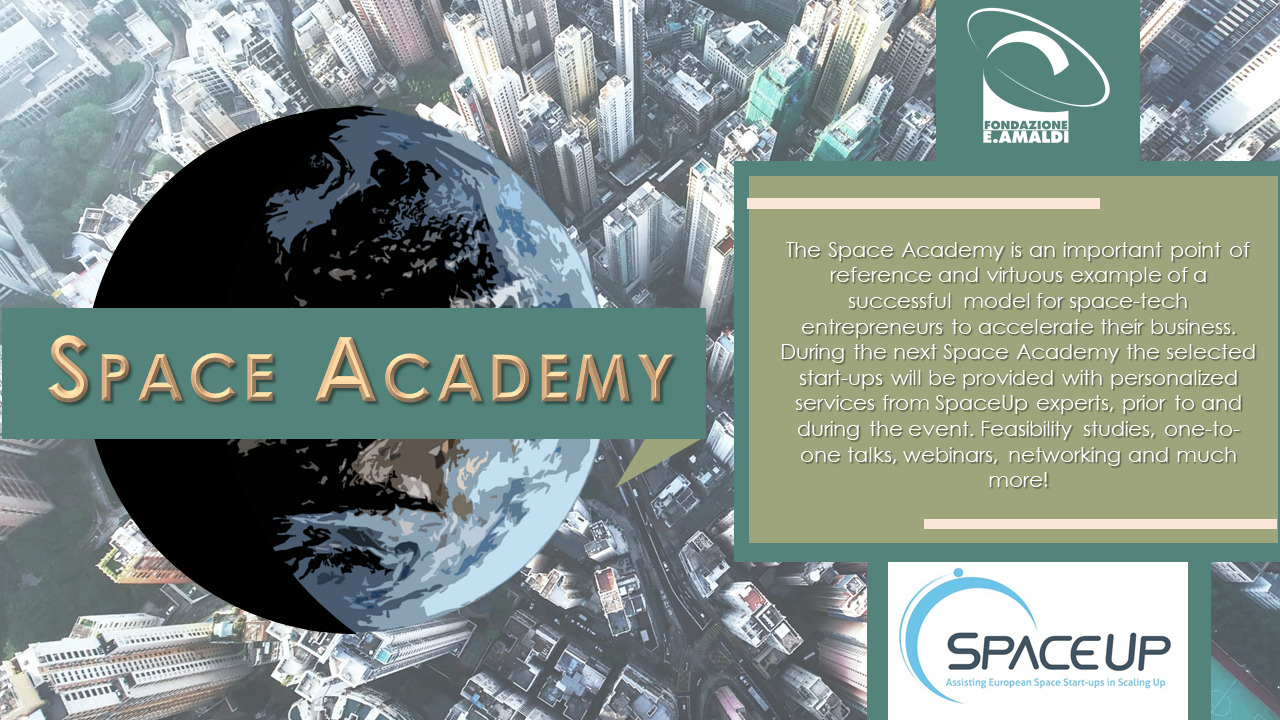 Periodically, calls are open to select 10 companies that will be able to participate to the Space Academy receiving ad hoc reports on different corporate topics (e.g. business model design, human resources needs, intellectual property rights, private and public funds), reserved access to one-to-one meetings with experts, business angels, investors and reserved participation in the Pitch Competition in front of investors and representatives of industry and institutions.